ABOUT

We are a cooperatively owned and operated creative studio focusing on work in the public interest. Drawing on our skills as animators, designers, organizers, musicians, and visual artists, we are equipped to handle a variety of projects, including but not limited to: animation, design, illustration, creative direction, video production, scoring, and branding.

We are
Annie Xing Zhao
Annie Xing Zhao is an animator, director, designer, and organizer.
She has worked on a range of projects from advocacy pamphlets to broadcast television to music videos. Her previous and current clients include Vice, Vox, Adult Swim, Rosa Luxemburg Stiftung, and XL Recordings.
Emily Bernstein
Emily Bernstein is a visual artist living and working in Brooklyn, NY. She writes, draws, paints, animates, and sometime plays bass in a band. Her work has been published in the New Yorker magazine, the New York Post, and online at Vice and the
NewYorker.com.
Warren Heller
Warren Heller is an audio visual artist and designer, their clients include The New York Times, Rosa Luxemburg Stiftung, Adult Swim, and Vice. Their music has been featured in outlets like Billboard and Nylon. Warren's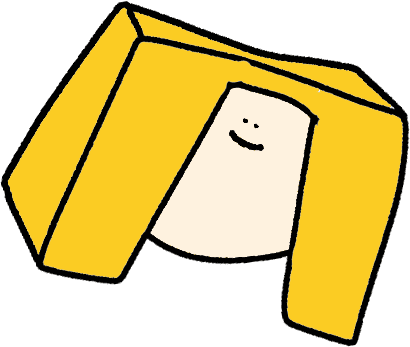 work aims to help build community and solidarity-- they are an active member of the Union For Musicians and Allied workers, where they are organizing for a better and more equitable music Industry.